Cooperation regarding your cemetery rules and regulations will assist us to create and preserve the beauty of the entire cemetery so that it may be a natural and beautiful memorial dedicated to all that rest here.
Beginning in early fall we start preparing the grounds for winter. We ask that you remove your floral arrangements and turn vases down in the cemetery (for specific dates, please contact our office). For your own protection, do not place your vases in an upright position from December through April. They may fill with water from rain or melting snow, then freeze and burst. If you have any problems, contact the office.
Beginning November 1st you may place Christmas wreaths on the interment spaces. If you need assistance, please contact our office. All wreaths must be removed by March 1st. Flowers may be placed shortly after May 15th (please contact the office for specific dates).
After the above dates, any remaining decorations will be removed and stored for 15 days. After 15 days they will be discarded.
For safety reasons, clay pots, cans, glass or plastic vases, bottles, jars, pronged vases, etc. are prohibited. Plants are not allowed in bronze vases. However, fresh cut flowers in cemetery bronze vases are welcome. We will remove decorations that have become unsightly or are not permitted.
For the following special days, a few items are allowed for a short period of time before and after these dates: Memorial Day, Easter Sunday, Mother's Day and Father's Day. Please contact the office for specific guidelines. Please remove after that time or they will be discarded.
The digging of holes or disturbing the turf is prohibited. Only the cemetery is permitted to make plantings.
The cemetery offers a wide range of granite and bronze memorials. Please contact the office for specific guidelines.
When placing flowers in individual crypt front vases, be sure your arrangement does not extend beyond your own crypt.
Funeral flowers placed by the crypt or niche will remain for a period of 5 days, after that the cemetery will remove them.
Please refrain from taping flowers etc. to crypt and niche fronts, as it is not permitted.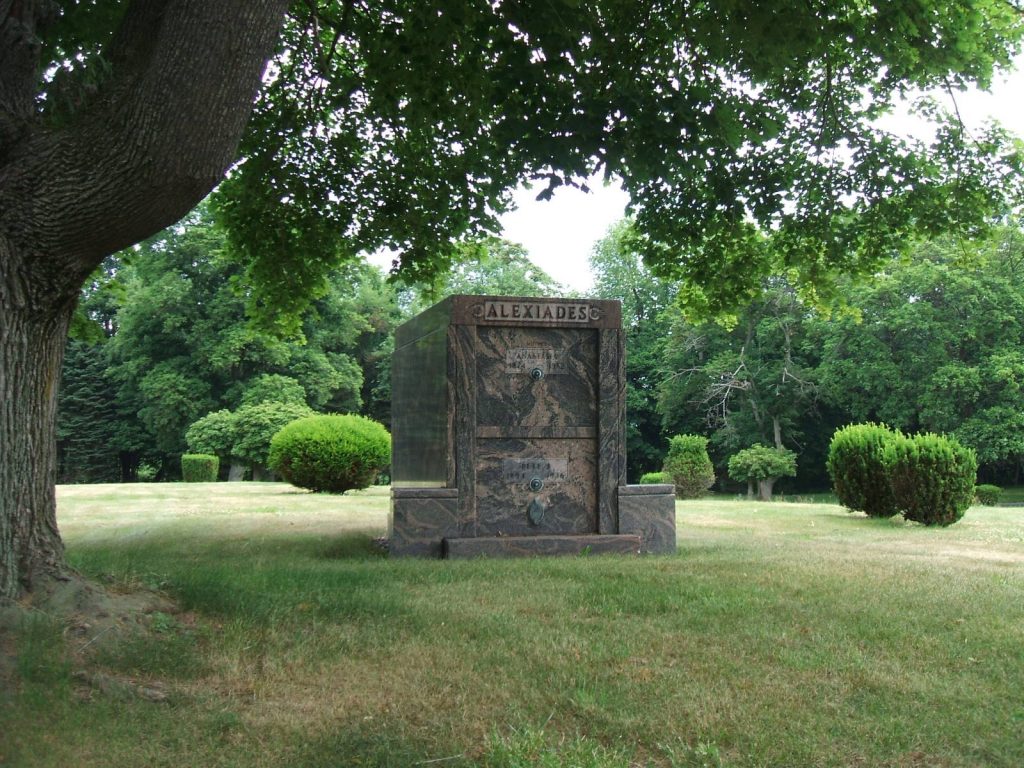 This is a condensed version of the cemeteries rules and regulations. A detailed and more specific version along with interment requirements is available at the cemetery.